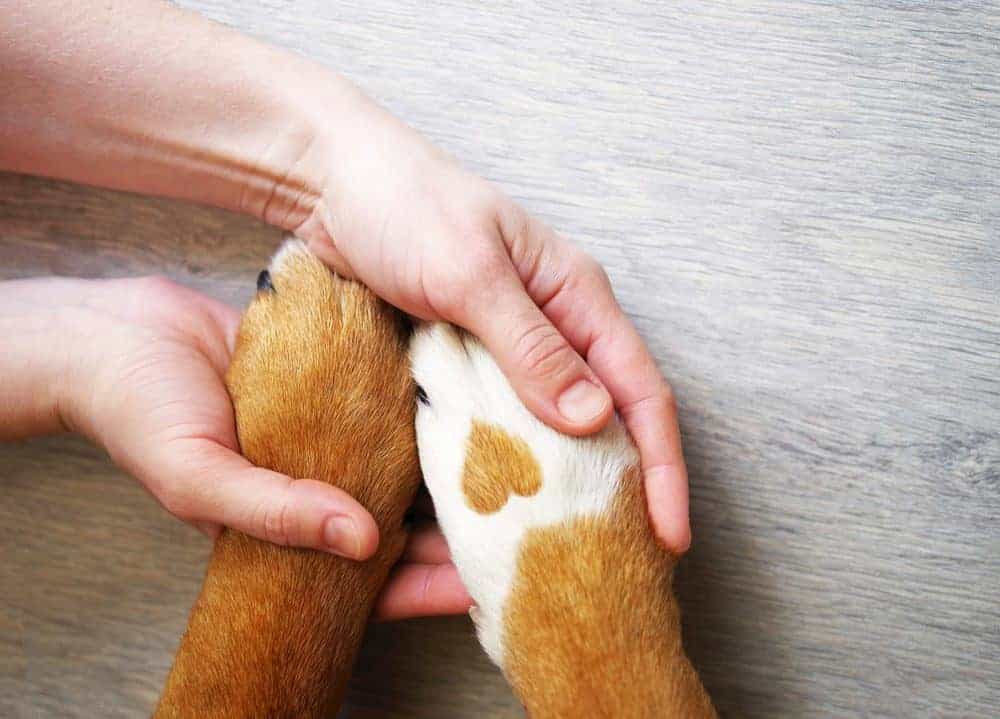 Help for animal heroes
Lockdown has had a huge impact on people, communities, businesses – and charities. Organisations such as Dogs Trust, Battersea and Cats Protection – which rely on donations and volunteers to help animals desperately in need – are facing difficult times. Could you find a way to help them out? We've a few ideas to get the ball rolling...
---
Host a Dogs Trust Pup Quiz and raise pounds for hounds
Online quizzes have been all the rage during lockdown, so why not host one for charity? In a super post, Dogs Trust says: "It's pretty ruff at the moment as we are collectively isolating. We've been chasing our tail to think of how we can help our wonderful supporters at this time." The charity has come up with: "A pawfect reason to virtually get together with family, friends, colleagues and pets, while raising funds to ensure we are able to continue looking after the many dogs at our Rehoming Centres (and beyond), particularly during the pandemic."
The Dogs Trust Pup Quiz will test the knowledge of dog and non-dog enthusiasts alike, through five fun rounds of pictures and questions. Simply sign up and create your own JustGiving page for the event to take donations. You'll receive an email with a link to download the questions and answers for your quiz, plus other templates you can use. Then invite people to your regular hangout platform (Zoom, HouseParty, Microsoft Teams, Skype), or host it via a Whatsapp or Facebook Group.
---
DID YOU KNOW?
Dogs Trust cares for more than 16,000 stray and abandoned dogs every year at its rehoming centres throughout the UK
---
Join Cats Protection's Pawsome Afternoon Tea at Your Place
Each week during July, Cats Protection will be setting a theme for a baking challenge with a difference and asking cat-lovers everywhere to put themselves to the test. To take part in a Pawsome Afternoon Tea at Your Place and send in a picture of your creations to be in with a chance to win a weekly prize. Themes for each challenge will be announced via email and social media using #PawsomeTea. To enter, email [email protected], or post on the Pawsome Afternoon Tea Facebook group. Entries will be shortlisted by a judging panel at Cats Protection and the top five bakes each week will receive a coveted Pawsome Afternoon Tea wooden spoon. At the end of the four weeks, an overall winner will be decided by none other than The Great British Bake Off's  Kim-Joy! 
---
DID YOU KNOW?
Cats Protection helps around 200,000 cats and kittens every year through its network of more than 230 volunteer-run branches and 36 centres
---
Organise a virtual bingo night for PDSA
If you're stuck for a way to raise charity cash, PDSA has a really useful A-Z of fundraising ideas. One of these is organising a virtual bingo night. Just ask for a small entry fee from your virtual players and put half towards prize money and donate the other half. The charity also provides free fundraising packs to download to help you set up your very own event. Every donation – however large or small – goes towards helping poorly pets and their families across the UK.  
---
DID YOU KNOW?
The veterinary teams at PDSA see more than 5,300 pets every day at the charity's network of 48 Pet Hospitals. PDSA provides low cost and free veterinary care to the sick and injured pets of people in need and promotes responsible pet ownership
---
Sponsor a Cat Cabin or Dog Kennel at Battersea
Sponsoring a Battersea Dog Kennel or Cat Cabin starts from just £5 a month. Your money will provide each dog or cat arriving in your Kennel or Cabin with the blankets, toys and treats they need, helping vulnerable dogs and cats that have nowhere else to turn, whatever their circumstance or history. You'll be providing them with the best level of care, urgent medical treatment and a safe, warm shelter for as long as it takes until they find a new loving home.
---
DID YOU KNOW?
Battersea's core mission is never to turn away a dog or cat in need of help and the charity cares for more than 7,000 animals every year
---
Volunteer at an RSPCA charity shop
If you've got a little spare time on your hands, you could become an RSPCA volunteer at one of the charity's 207 shops. No special skills are required and there's always plenty to do with roles to suit everybody, including sorting clothes, helping customers and operating the till. If you've an eye for design you could arrange the shop or a window display. As well as a chance to meet lots of different people, you'll be a valued member of a team and even learn some new skills.
---
DID YOU KNOW?
In 2018 the RSPCA rescued and collected more than 102,900 animals
---
Sign up for the challenge of a lifetime for Wood Green
If lockdown has made you long for far-off lands and new experiences, why not join Team Wood Green and climb Mount Kilimanjaro? Whether you're the adventurous type or fancy trying something out of your comfort zone, it doesn't get much better than reaching the top of the world's tallest freestanding mountain. The 12-day trek is planned to take place in January 2021, in partnership with Charity Challenge. It will follow the uncrowded Lemosho route all the way to the peak, where you'll marvel at the stunning sea of clouds below – and bask in your triumph. As well as gaining an enormous sense of accomplishment, you'll raise vital funds for pets who need love and care. 
---
DID YOU KNOW?
During the current crisis, Wood Green has successfully placed around 50% of its rescued pets into foster care. If you feel you could foster an animal – from cats and dogs to small pets such as guinea pigs, rabbits and ferrets to all manner of rodents – you can register your interest here
---
If you found this interesting, you may also like:
SHOW YOUR PETS THE LOVE Every pet deserves the best – from the right environment to the correct nutrition and plenty of attention from their human. This year, why not make a pledge to be the best pet owner you can possibly be?